Welcome to Primetime Movers, the premier piano moving company serving Memphis, TN, and the surrounding areas. We understand that pianos are not just cherished musical instruments; they are prized possessions with sentimental and monetary value. Moving a piano requires special care and expertise to ensure its safe transport without any damage or harm. At Primetime Movers, we are dedicated to providing top-notch piano moving services, delivering your precious instrument to its new location with the utmost care and precision.
Get in touch with our team of professional piano movers in Memphis to ensure a safe and stress-free move, even when you have large items such as pianos.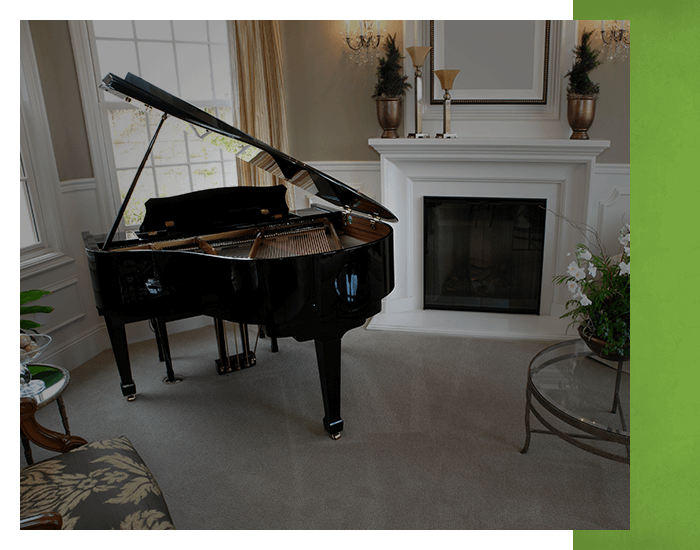 Specialized Piano Moving Services
We take pride in our specialization as piano movers. Our team is composed of experienced professionals who understand the intricacies involved in relocating pianos. Whether you own an upright piano, a grand piano, or a baby grand piano, our skilled movers are trained in the proper techniques of padding, securing, and, if necessary, disassembling and reassembling these delicate instruments. We have the expertise to tackle the unique challenges that come with moving pianos, such as maneuvering through narrow spaces, stairs, or tricky hallways.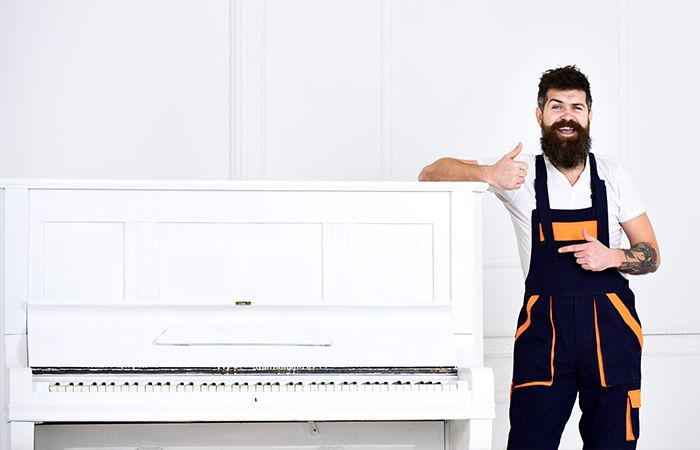 Professional and Experienced Movers
When it comes to piano moving, experience matters. Our team of professional piano movers has years of hands-on experience in handling pianos of all types and sizes. We know the value and fragility of your instrument, and we treat it with the utmost respect and care throughout the entire moving process. Our movers have undergone extensive training to ensure that your piano is always in capable hands. They are accustomed to handling delicate components, such as piano strings and keys, and take great care in preserving the integrity of your instrument throughout the move.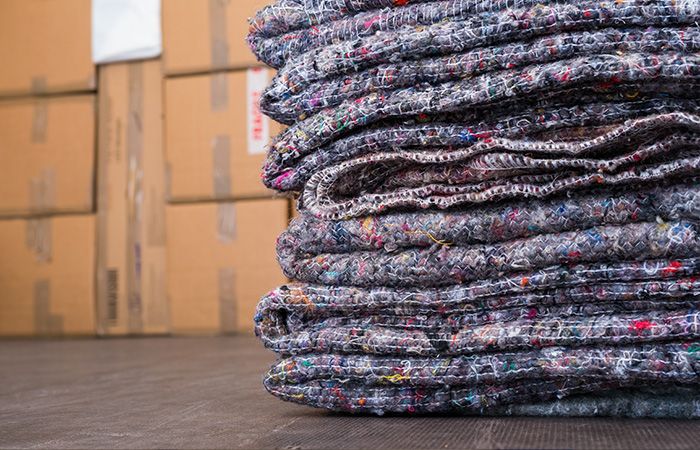 Safety and Protection Measures
We prioritize the safety and protection of your piano above all else. Our team is equipped with specialized equipment and tools specifically designed for piano moving. We use professional-grade padding, blankets, and wrappings to safeguard the piano's delicate surfaces from scratches, dents, and other damages. Additionally, we utilize specially built piano boards and skids to secure your piano during transportation, minimizing the risk of it shifting or sustaining any harm. Our attention to detail and adherence to industry best practices ensure that your piano arrives at its new destination unscathed.
Customized Piano Moving Services
We understand that every piano and every move is unique. That's why we offer customized piano moving solutions tailored to your specific requirements. Our team works closely with you to understand your needs and develop a personalized moving plan. We take into consideration factors such as the piano's size, weight, and dimensions, as well as the origin and destination locations. By assessing these factors, we can determine the most suitable equipment, packaging, and transportation methods to ensure a seamless and stress-free move. At Primetime Movers, we'll handle every aspect of the move to ensure a worry-free experience for you.
professional and reliable service
When it comes to moving your piano, trust Primetime Movers to provide the professional and reliable service you deserve. Our specialized piano moving services, experienced movers, safety measures, and customized solutions set us apart as the premier piano moving company in Memphis, TN, and the surrounding areas. We handle your piano with the care and precision it deserves, ensuring a smooth and worry-free piano move. Contact us today to schedule your piano move, and experience the exceptional service that Primetime Movers is known for.